Phillyrea Angustifolia (Steenlinde) – Harry
Deze Phillyrea Angustifolia of Steenlinde is sinds 2018 geïmporteerd uit Italië en in mijn bezit. In ruim 4 jaar tijd heeft de boom een mooie verandering ondergaan waarbij zeker in het voorjaar het fris groene loof sterk afsteekt tegen de ruwe bast.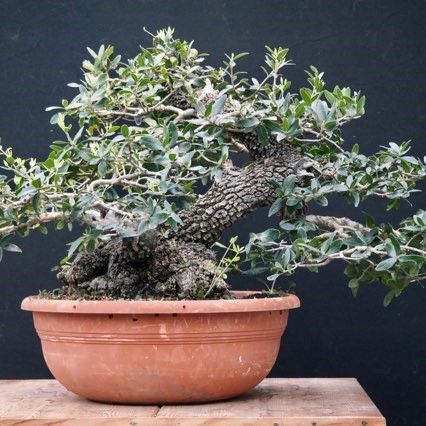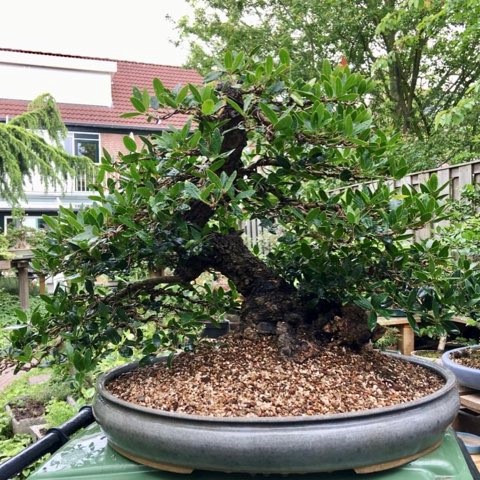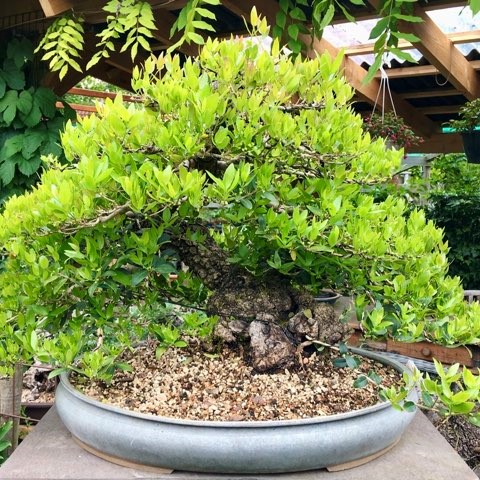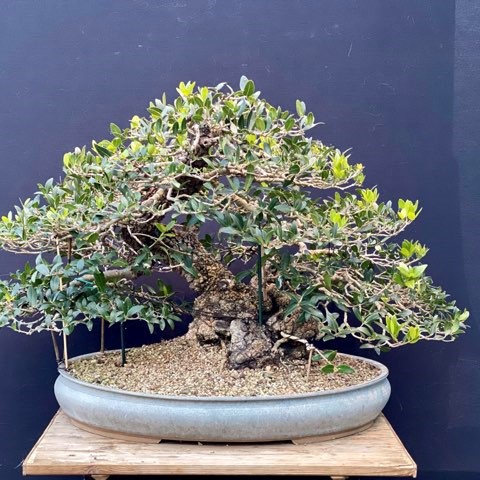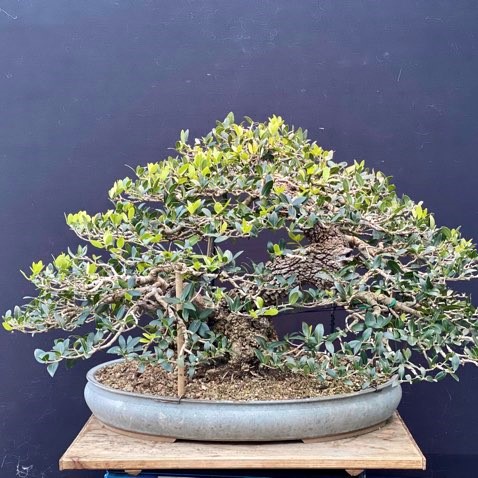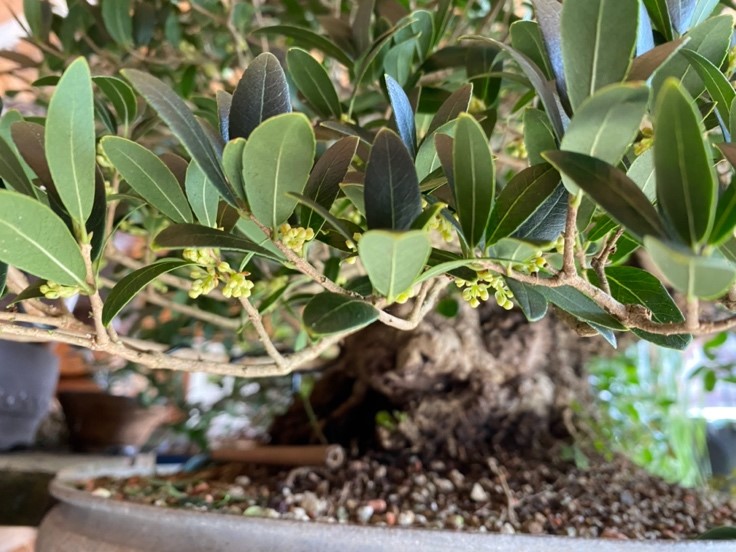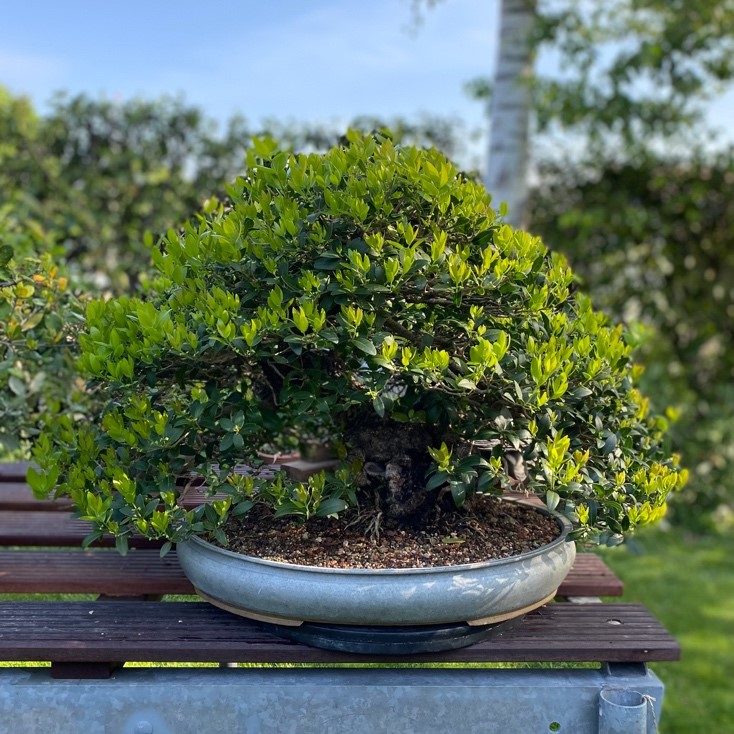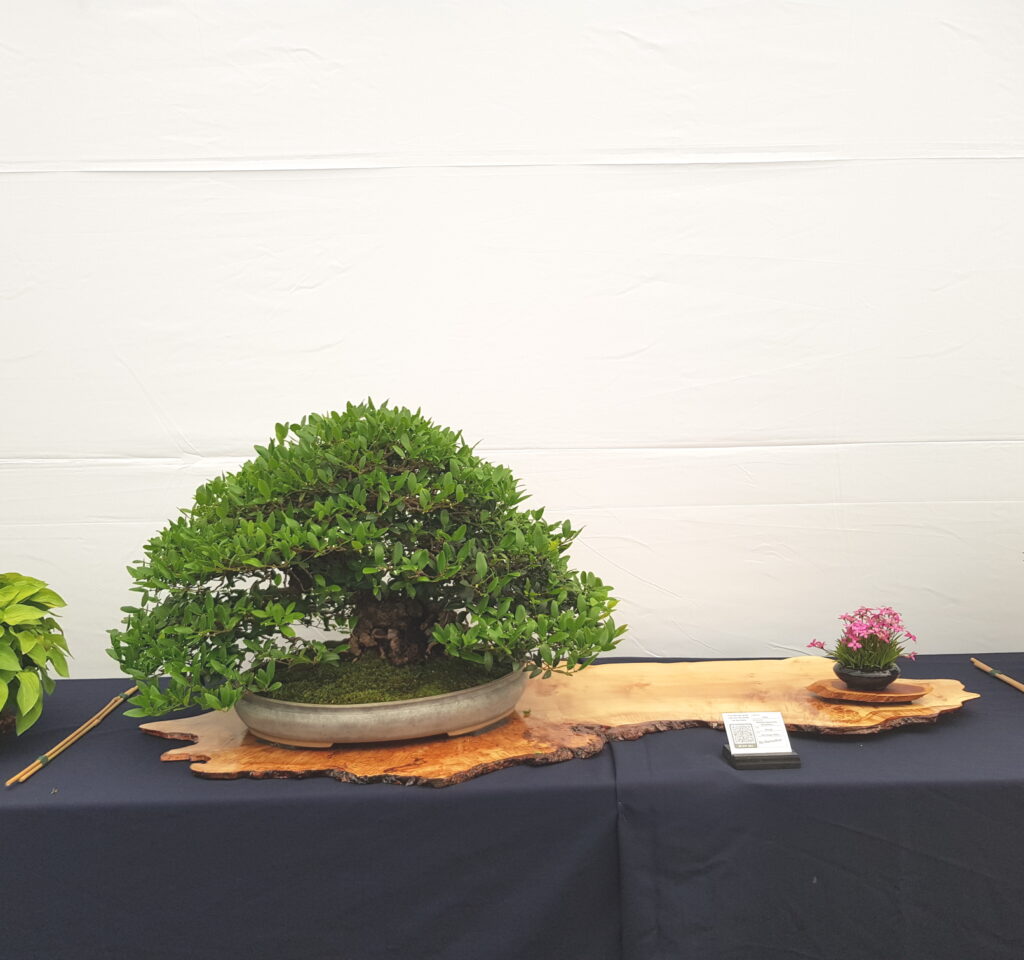 Deze boom is een van de inzendingen die te zien is op de bonsai show Bonsai van het Westen 2022 in Delft. De Bonsaihut heeft op dit evenement meerdere inzendingen van cursisten. Op de pagina bonsai van het westen kunt u de overige inzendingen bekijken. Kan uw bonsai kennis wel een boost gebruiken en wilt u uw bomen ook naar een volgend niveau tillen? Neem dan contact met ons op voor de mogelijkheden via ons contactformulier of bel ons.