Juniperus (Jeneverbes) – Jasper
Deze juniperus is 1 van mijn eerste bomen en nu 8 jaar in training. Ik was net begonnen met bonsai en wilde uiteraard mijn collectie wat uitbreiden. Mijn oog viel op op deze jeneverbes die bij mijn ouders in de tuin stond. Die hadden hem 10 jaar in de tuin staan in een pot. Hij stond wat in de verdrukking en daarom was hij al wat gebogen.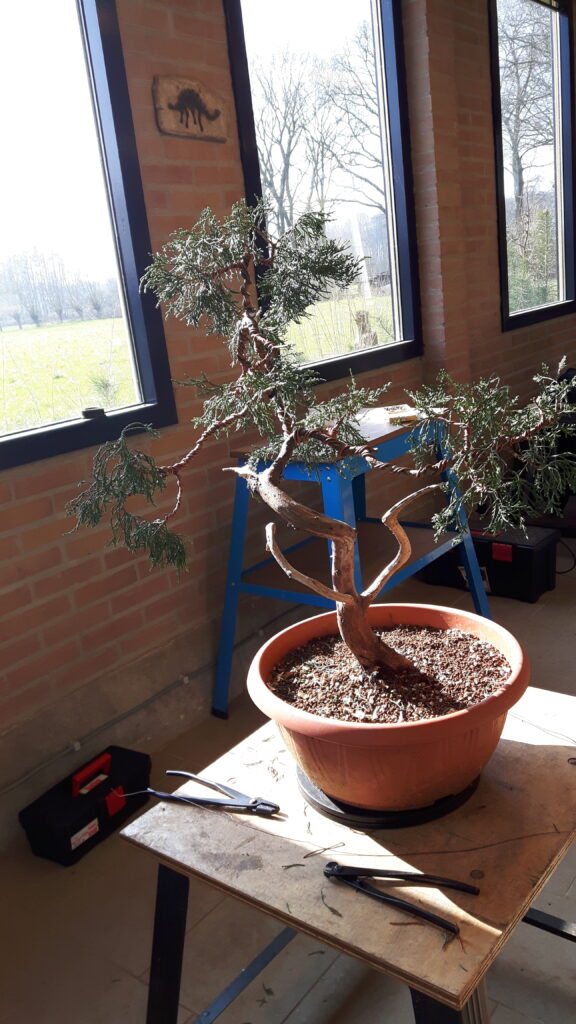 Van mijn ouders mocht ik hem wel meenemen naar de cursus in de Bonsaihut en vragen of er een bonsai in zat. Ron Ravenhorst zag er wel wat in en we gingen er mee aan de slag. De boom had in eerste instantie een cascadevorm, maar werd rechtop gezet. Hoofdtakken geselecteerd en een aantal jins werden gecreëerd. Van daaruit verder bouwen, snoeien en vormen, tot dit resultaat.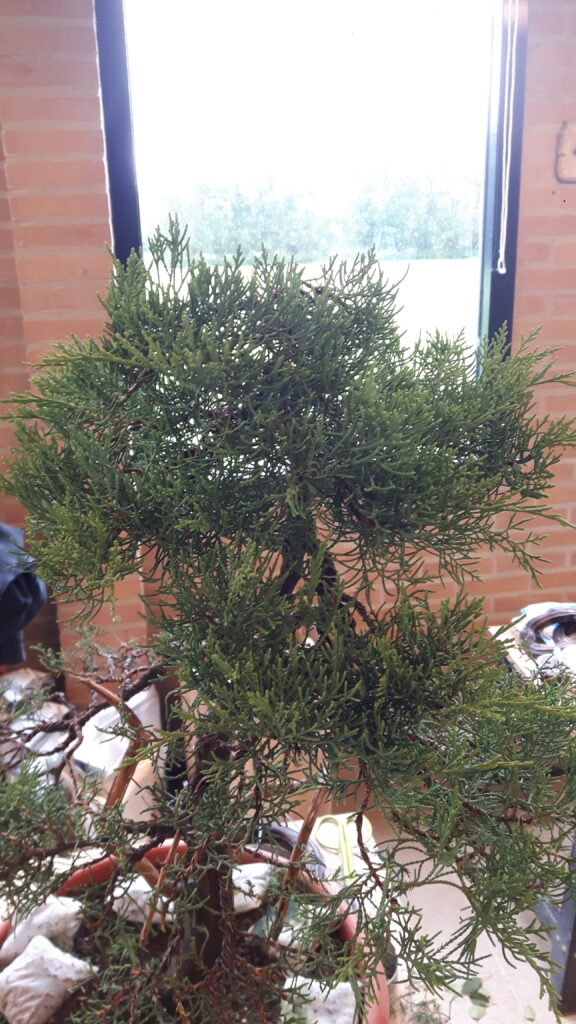 Ik heb de boom regelmatig vervloekt vanwege het lastige bedraden van het loof; "Ik zet 'em nog 1 keer in de draad en dan ben ik er klaar mee". Maar het resultaat was elke keer toch zo motiverend dat ik de boom niet weg heb gedaan. Ben inmiddels dol op de boom met zijn beweging en bijzondere kleur loof en kijk er naar uit om hem verder te verfijnen de komende jaren.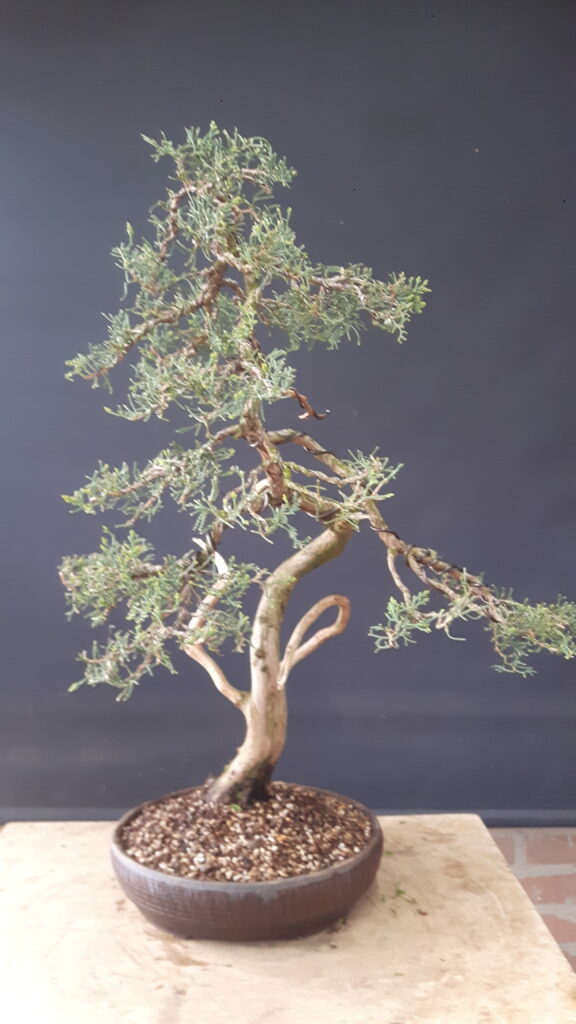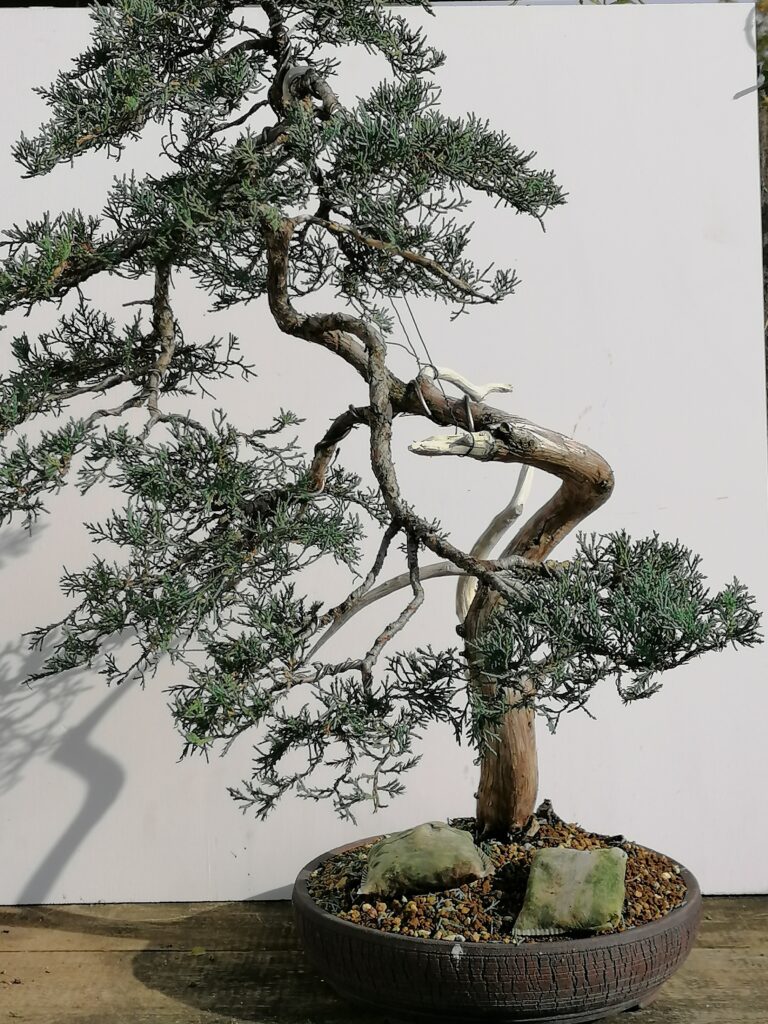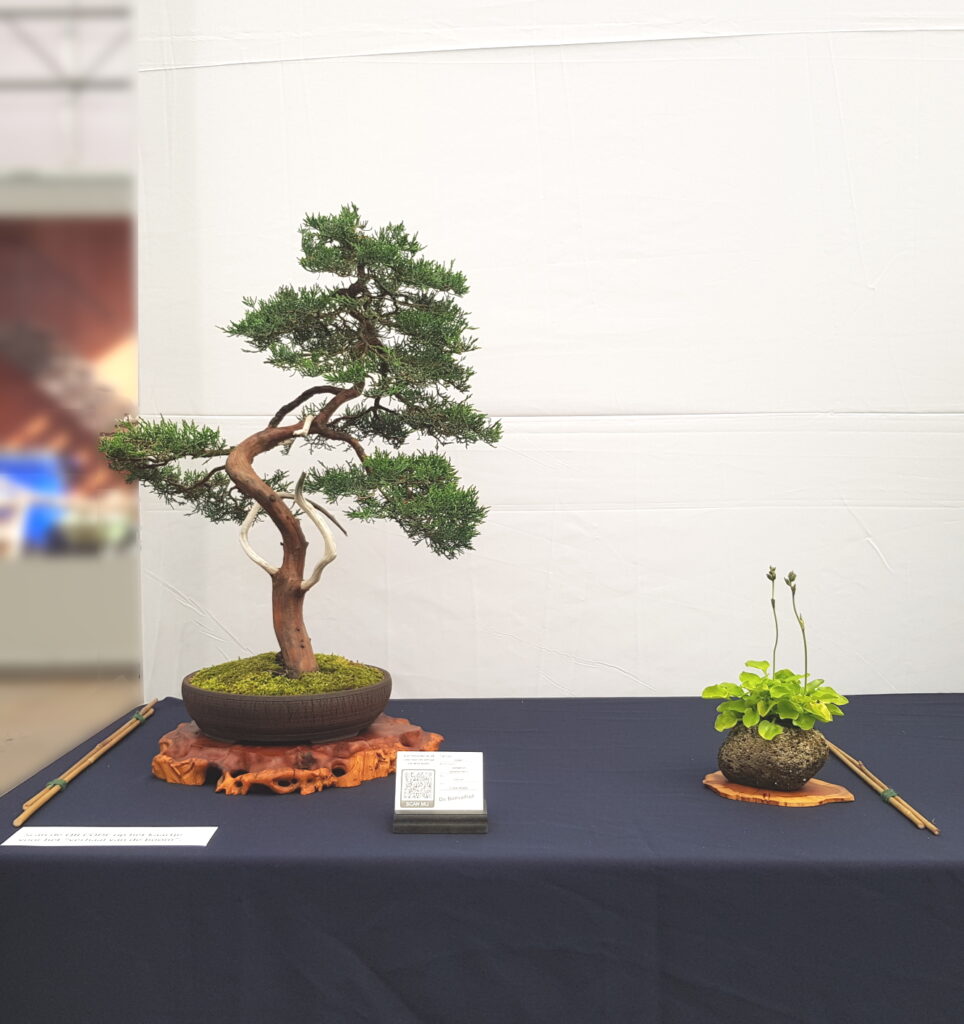 Deze boom is een van de inzendingen die te zien is op de bonsai show Bonsai van het Westen 2022 in Delft. De Bonsaihut heeft op deze show meerdere inzendingen van cursisten. Op de pagina bonsai van het westen kunt u de overige inzendingen bekijken. Kan uw bonsai kennis wel een boost gebruiken en wilt u uw bomen ook naar een volgend niveau tillen? Neem dan contact met ons op voor de mogelijkheden via ons contactformulier of bel ons.