Ook zo begonnen met bonsai?
De meeste mensen worden verleidt tot het kopen van een boompje zoals vaak in tuincentra en/of groot winkelbedrijven worden verkocht als bonsai. Het betreft hier dan een massaal gekweekt boompje, wat weliswaar in een bonsai schaaltje staat maar waarbij de gelijkenis ook direct eindigt. Bent u ook zo begonnen met bonsai?
Ulmus, serissa, carmona, ficus, zijn vaak de soorten die met honderdduizenden worden gekweekt. Allemaal op een gelijke wijze allemaal in een gelijke vorm. Niet zelden in lage lonen landen. Waar het klimaat er voor zorgt dat deze " takjes ", die van een struik of boom worden geknipt, binnen een hele korte tijd geworteld zijn en klaar om te verzenden.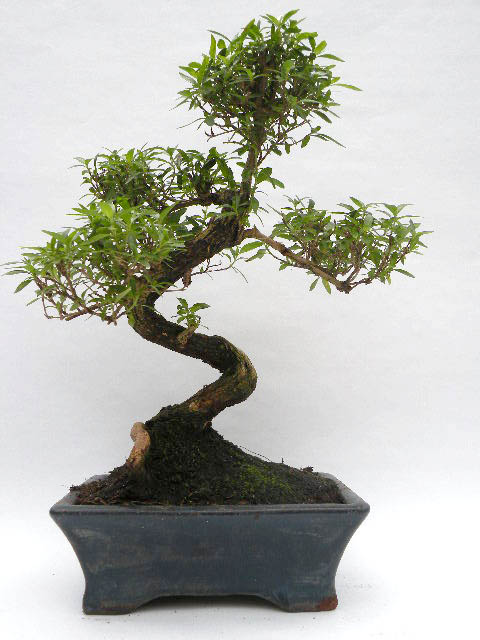 De onbedachte koper wordt door het begeleidende kaartje met de tekst " binnen bonsai " misleid en denkt een echte bonsai in huis te nemen. Veelal begint het (sub) tropische boompje binnen een paar weken al tekenen van verval te tonen. De eigenaar gaat op zoek naar info en komt in aanraking met bonsai.
Als het bonsaivirus is overgeslagen zit je nu wellicht dit stukje te lezen. Door te weten wat bonsai is en hoe een bonsai eruit ziet kan je jezelf veel teleurstelling besparen. Ook de financiële hobbels die velen ondergaan wanneer ze materiaal kopen waarvan een handelaar beweert dat het een bonsai betreft.
Niets is meer demotiverend, om na een besloten koop, te ervaren dat je een boompje hebt gekocht wat nooit een bonsai zal worden. Of dat je "binnen bonsai" ondanks al je goede zorg dood gaat.
Er zijn maar weinig mensen die het zich kunnen veroorloven om top bonsai te kunnen kopen. En als je dat wel kan, komt er nog wel wat bij kijken om zo een bonsai in goede conditie te houden. Meestal ontstaan bonsai uit startmateriaal: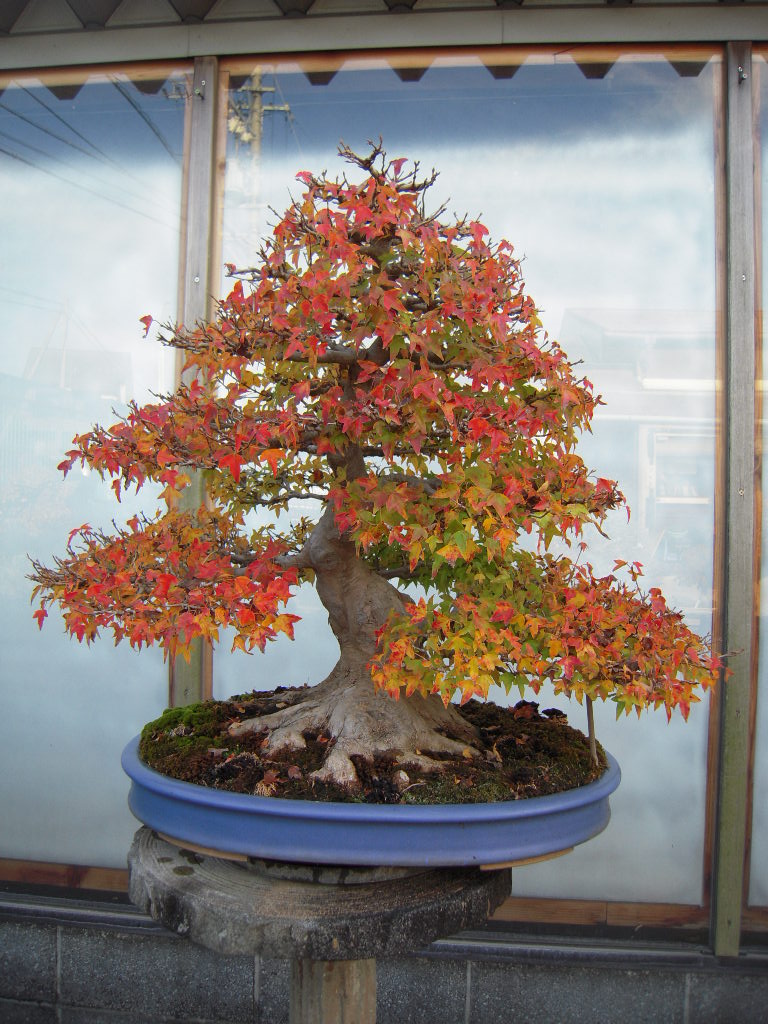 Ruw materiaal speciaal gekweekt voor bonsai of materiaal uit de natuur, wat door groei specifieke omstandigheden al dwerg groei vertoond. Waarbij de weg van goed startmateriaal, naar het opkweken van een top bonsai, een hele leuke en leerzame weg kan zijn.
Ik hoop dat mijn ervaring een bijdrage mag zijn om je meer inzicht te geven in bonsai en de verzorging van een " kleine " boom in pot.