Dubbel succes tijdens 14e Bonsai van het Westen
Afgelopen weekend werd in de botanische tuin te Delft voor de 14e keer de bonsaishow Bonsai van het Westen gehouden. De Bonsaihut was hier aanwezig met uitsluitend bomen van onze cursisten. De azalea van Mike viel op de zondag dubbel in de prijzen. lees hier het verhaal over de ontwikkeling van deze fantastische azalea.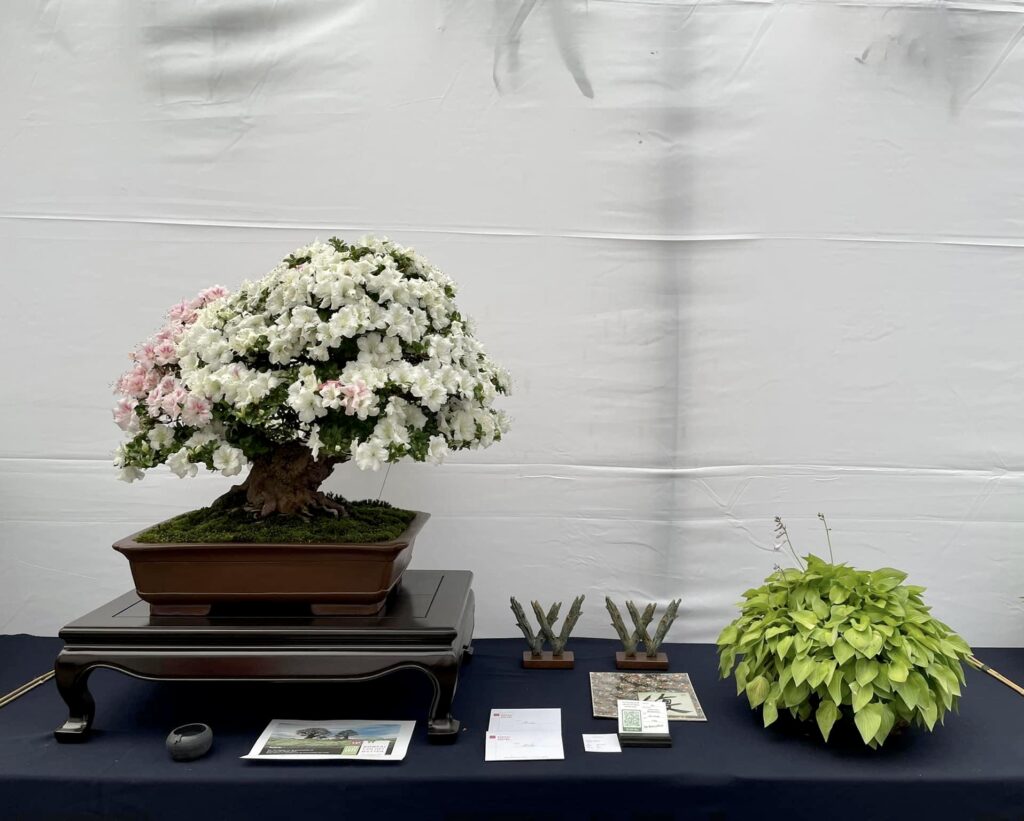 Na 2 jaar geen fysieke show meer gehad te hebben was het afgelopen weekend eindelijk weer zover. Onder de bezoekers en bonsai enthousiastelingen was het een goed weerzien. Een wederom mooi opgezette show met voor ieder wat wils en fantastisch mooi weer.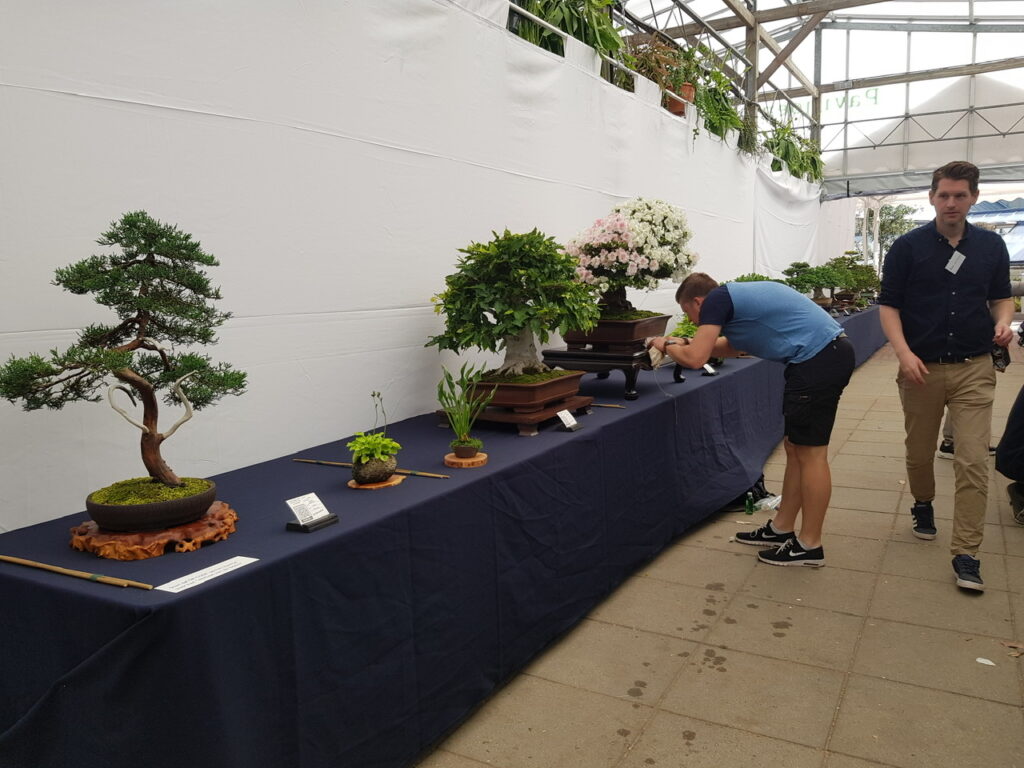 Op zondag werd een toch al mooi weekend nog mooier. Mike wist met zijn knots van een Azalea niet alleen de jury te beroeren, maar ook de harten van het publiek te veroveren. Met de 3e prijs voor Beste Loofboom en de Publieksprijs viel Mike dubbel in de prijzen. Een fantastisch resultaat dat terug doet denken aan de show van 2018 waar een andere cursist van de Bonsaihut ook al dubbele prijzen pakte met zijn Satsuki Azalea.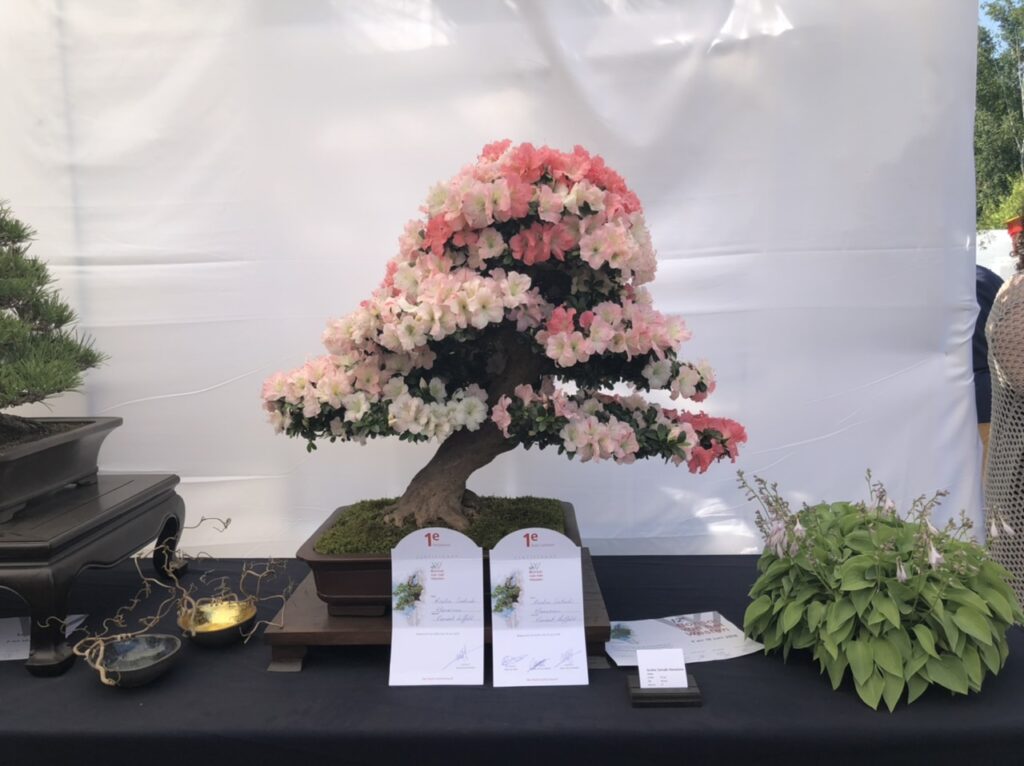 Heeft u na het bezoeken van de show de smaak te pakken en wilt u uw bomen ook naar een volgend niveau tillen of bent u op zoek naar goed startmateriaal? Neem dan contact met ons op voor de mogelijkheden via ons contactformulier of bel ons en kom langs voor een kopje koffie.